Say goodbye to spotty WiFi
Expert WiFi installation, upgrades, and support for WiFi Services for homes with slow internet and connectivity issues.

Say hello to reliable WIFI! Enjoy fast internet on all of your connected devices at home.  

Future proof your new construction home with a custom design and install of a high-speed Wi-Fi system.

Dramatically improve your home's WiFi network during a home renovation with a custom install.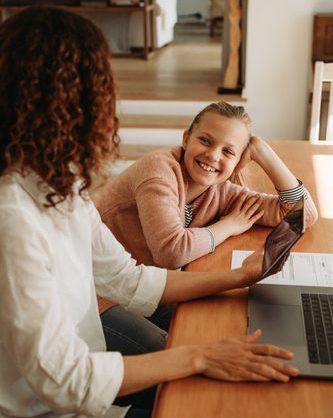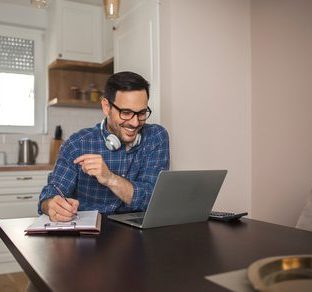 Home WiFi & Network Experts
Merrimack Valley WiFi Pros is a full-service home WiFi and network solutions provider. Our worry-free WiFi services equip your home with WiFi that is safe, fast and reliable with no dead zones. 
We service the greater Northern MA area, including Merrimack Valley & Middlesex County, as well as Southern NH.
Have you ever had trouble with your WiFi? Slow WiFi speeds and connectivity issues are frustrating—and we are here to help you figure out the best WiFi solution for your home. Our experts quickly assess the situation, recommend a solution, and get the job done.



Troubleshooting & Support


Slow internet speeds from every room
Can connect to WiFi but there's no internet signal
We had a great experience with the Rod who set up our Wi-Fi and fixed speed issues. He was knowledgeable, patient, and efficient, and ensured that everything was working correctly. I highly recommend his services.
Richard Latour
2023-02-27
5 stars for Merrimack Valley Wi-Fi Pros. I was having some issues with my Wi-Fi in a small 1,000sq ft. home. I had a router and an extender installed by my cable / internet company because I was experiencing what I thought was a weak signal and my kids were experiencing issues while gaming as well. My cable provider showed me the signal strengths and everything looked good yet the issue continued. A friend suggested reaching out to Merrimack Valley Wi-Fi Pros as they had helped him with a similar issue. Scheduling an appointment was quick and easy and they were professional throughout the entire process. The technician arrived early on the day of my appointment and explained to me in detail what to expect from his visit. He checked the signal strength both inside and outside my home. After his assessment of my signal strength he too was getting the same strong signal strengths as my cable provider had shown me before. But, the technician did find an issue with what's called "the handoff" which he explained why I was experiencing Wi-Fi issues with my kids gaming and performance in other areas of the home. He also explained "The handoff" is how a system handles the transfer of data and if it's not seamless would cause the issues that I have been having. I'm not very tech savvy, so I'm paraphrasing all this but the technician explained the process to me in a way I could understand on how he could remedy the issue by installing a mesh system and this would make our Wi-Fi seamless throughout the home. I agreed to move forward with the install and he did the install that day. The equipment he installed blended in with my existing electronics and T.V. nothing was big or bulky and the install didn't take much time at all. He explained I should no longer experience the "handoff issue" and I should expect excellent Wi-Fi coverage and performance with the newly installed mesh system. Since the install my kids are no longer complaining about the Wi-Fi while gaming and I noticed there's no longer dead spots anywhere in the house. I never write reviews but felt I needed to, especially in a day and age when you call your cable provider for a repair or troubleshoot and you're waiting on hold for 20 minutes or longer just to speak with a live person. When you finally get a live person and make an appointment they give you an arrival time of "between 1pm-4pm". I was so impressed with the entire process from start to finish with Merrimack Valley Wi-Fi Pros and how professional they were, that I felt the need to share with others my experience looking for help with their Wi-Fi.
We had some major Wifi issues in our house that became a huge problem when working from home. Rod came in and did a survey and made it very clear where we were lacking and what we could do to improve the situation. He also came prepared with the neccesary equipment to impliment the wifi improvement plan same day. We now have no dead zones and can work from home with confidence that we will have reliable internet in every room. If you are having issues with your wifi at home, call Rod, it was worth the investment.
Rod was terrific! He has been building networks for thirty years, and doesn't waste time with substandard solutions or cheap equipment. After years of my own feeble attempts to solve my spotty WiFi problems by purchasing the wrong equipment and limping along by using my phone as a hot spot, I finally have the WiFi network I deserve. I have excellent coverage in my attic, on my porch, in my basement, and I could probably get a signal at the diner down the street! 5 stars!
Mark Engelberg
2023-01-14
Called MVWFP a few weeks ago after getting frustrated with the poor wifi performance in our 3,500 sf house, and hearing my wife continuously complain. All installed by me originally over the years, including hardwired gigabit Ethernet plus WiFi. Dead zones everywhere in the house and hardwired connections that weren't working. Rod responded quickly to my booking appointment on his website, and came in on the agreed date. As I knew, it was a mess. Took two days to straighten it all out including producing "heat maps" to show signal strength throughout every room in the house. it is actually quite difficult to find anyone who specializes in networking and WiFi. Most are electricians who do this as a side business and really don't have proper network training. As I determined, Rod has 20 years of corporate networking experience and clearly knows what he is doing. And frankly, my own lengthy experience in the computer industry allowed me to make that judgment pretty confidently after two days of many technical discussions. He knows what he's doing. I'm happy to make a referral to MVWFP to anyone who needs to sort out their WiFi and network challenges, residential or commercial. Very pleased. As is my wife who is not yelling at me any longer. About this, anyway!
I called Rod with a major wifi problem in my home. He called me back within 10 minutes and made an appointment for a couple of days later. He got here, assessed the issues, came up with a solution, executed the solution and now life is so much better than it was. My wife and I both work from home and were in need of a major upgrade to our wifi. Rod was thorough and really explored all the options. When we agreed to the best one for us, he made the system and things are amazing through my house now. The wifi even is strong in the deepest bowels of my basement. The man knows his stuff. More importantly, Rod is a pro and answered any and all our dumb questions. We could not have asked for a better experience.
Rod did a great job for us, setting up and sorting out our new house's wifi and ethernet networks. Definitely recommend him and Merrimack Valley WI-Fi Pros.
Would highly recommend, Rod was very knowledgeable and fixed my WiFi problem.
Rod listened to my concerns of poor WIFI throughout my house. Did a complete analysis of my house and came up with a solution. Redid the analysis and showed me the difference. Now all my children are happy, and my sons Xbox does not lag.
Rod was extremely helpful and explained everything as he went. Highly recommend and will save you hours of your life not being on hold with Comcast:)